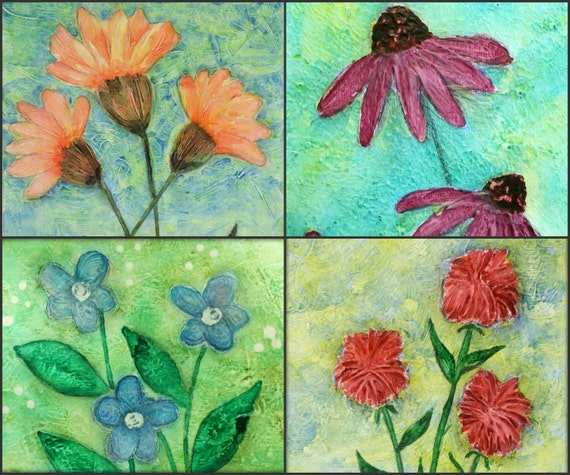 Greeting cards of Garden Flowers from my origial gesso and watercolor paintings.
Crazy busy and I can't seem to get anything finished... although I guess prepping for SeARTle Art Retreat next weekend is getting something done. :)
We had a few sunny days this week, and got a bit of work done in the garden. These little violets wander the garden/yard at will, and I love them.
Happy Friday!