Besides a mess, I have tiny bird ornaments on my work desk - getting ready for the holiday shows!
I am so behind. EEK!
I also have some hearts in blue that will also become ornaments... although you can't see them. Just the one little red heart in the corner leftover from
last week.
The bird ornaments will be similar to these...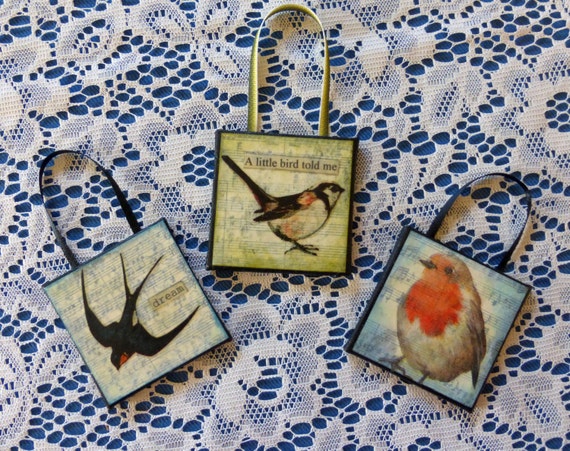 In other news, our internet modem went out yesterday late morning. After calling the Comcast "help desk", then their "specialist", it was determined we needed to go get a new one. Waited in a long line, and then when we got home it wouldn't stay connected. Reset, reset, and another call to Comcast. Most of my yesterday was working on that bugger, and getting all our devices connected to the new Wifi setup. And then this morning we had to reset again to access internet. Sheesh! :)
Anyway, I'm feeling a bit behind today. One of these days I'll feel caught up. Really I will. :)
Sharing with Julia's Whats on Your Workdesk Wednesday.