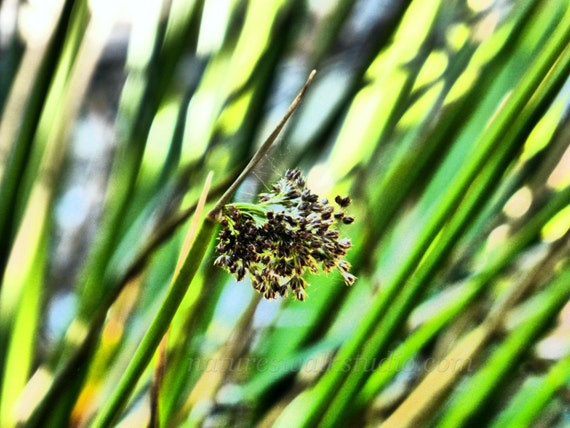 Summer Grass Seed Head
In this cold winter weather, I'm remembering sunny warmer days in the garden. This photo is of a native grass clump in the yard. I didn't notice until later that a tiny spider had made a web on the seed head.
It's only two weeks until Spring!