Some of you may know that I have two online shops on Etsy; one shop features my artwork and a few art supplies. The other shop has a variety of

vintage and antique

items. Some come from our own collections, and some come from our treasure hunting at estate sales or thrift shops. (It's addicting!)
One of my fellow vintage sellers made a comment today that totally describes what I do when I come across something that appeals to me: "I rescue it, bring it home, care for it a while and then send it on to a new loving family".
Similar to pet rescue, only different. ;)
I thought it would be fun to highlight a few of the treasures from Etsy - from my shop and some of my favorite Etsy sellers too.
Every so often I'll have a Treasure Tuesday... like today!
This week just a few from the collectibles section of my shop: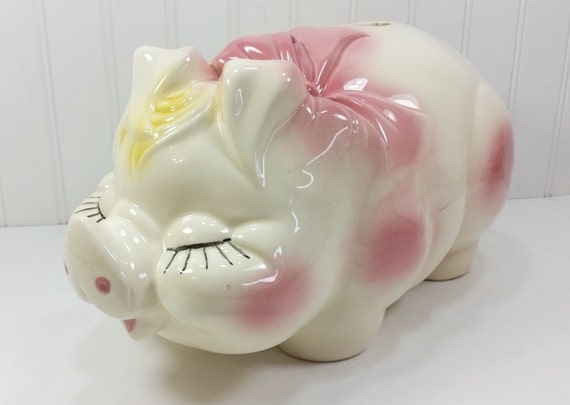 Large Porcelain Piggy Bank circa 1960s