One of the advantages of going through and sorting old boxes of things I've hung on to, for whatever reason, is finding an occasional treasure.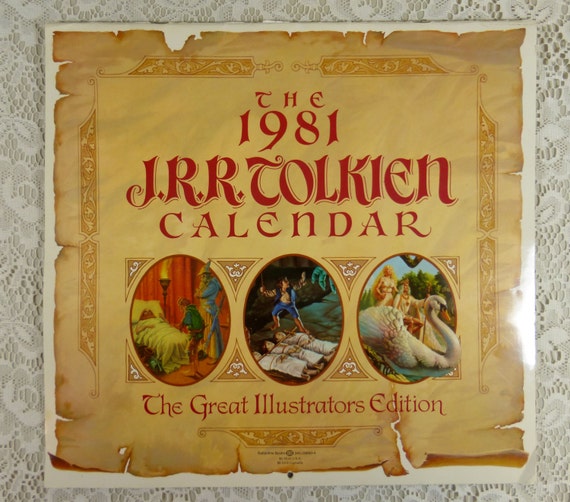 I actually bought this calendar in 1980 for my then husband, and it has been stored and moved from one place to another for, um....... 31 years. Good grief! I also still have the entire series in paperback from the late 1970s. I've read it several times. (May I just say, that however entertaining, the movie rendition of The Hobbit has added bits and pieces to the story line that you won't find in the book.)
This cool old calendar is now available in my vintage Etsy shop.
Happy Friday!